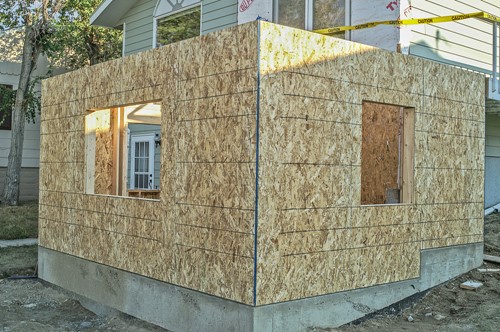 Photo by Sue Smith via Shutterstock
Choosing what to upgrade or fix in, on or around your home can be a complicated process. Changes fall into two categories – things that increase or decrease value (or sale price) and things that increase or decrease salability (or how willing people are to pay full price for it). Before you start swapping out all the pieces of your home for new ones, determine whether you actually need to make those changes. Any change you make should either add something that adds value or replace something that needs fixing.
Adding Living Space
One of the most foolproof ways to add value to your home is to increase the living space, up to a point. If you have a 1-bathroom home, adding another bathroom definitely will increase the value, same with adding a bedroom to a 1- to 3-bedroom house.
Fixing Things
It's essential to understand the difference between adding something to increase value and fixing something to bring back the value that has been lost. For example, fixing the roof doesn't add any value to the home. However, it does negate the devaluing caused by a leaky, old or otherwise poor roof. The same goes for landscaping. With a few exceptions, you can't truly add value to your home by updating or fixing the landscaping. You merely bring back any value lost from previously deteriorating land. This is not to say that these things aren't necessary; they are. It's just important to understand that they bring your property from 80% to 100%, instead of from 100% to 120%.
What to Avoid
If the home has a working kitchen and bathrooms without any significant problems, that are on par with other homes in your neighborhood, you are best off just leaving them alone. Your buyer will likely have different taste than you. That means they're probably looking at your brand-new kitchen and pricing just how much it will be to rip it all out and replace it with their brand-new kitchen. If you lose out on buyers who wanted the slightly lower price of your home without the cost of your new kitchen, you'll lose out overall.
Before you start dropping big money on changing things in your home that are just fine as they are, get a professional opinion. Real estate professionals are intimately familiar with the best sales features in your area, so take their words to heart.